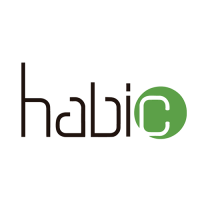 HABIC
Association cluster of habitat, wood, office and contract sector
Habic is the cluster association of habitat, wood, hospitality and design industry of the Basque Country. We group together near to 100 hundred members, including about 80 industrial companies, most of the SMEs.
Our mission is to improve industry competitiveness through collaborative projects and shared knowledge that lead to new sustainable competitive advantages to the companies.
Habic promotes several international collaborative activities every year, such as direct and reverse trade missions, collaborative stands in the main design and furniture trade fairs or architecture and design events. Nowadays we are running 4 international showrooms located in London, Madrid, Mexico City and San Sebastian. Our main focus is in architecture and interior design firms. In the last decade, thanks to these internationalization activities, our companies have engaged with more than 1000 architects and interior designers.