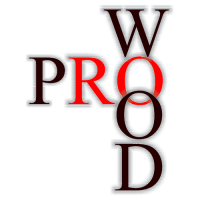 PRO WOOD Regional Cluster
Our cluster is a bottom-up initiative of the Association of Small- and Medium Size Enterprises of Covasna County – ASIMCOV. The main point, the need for cooperation in order to solve common issues like trainings, new tehnologies, access to new markets etc.
The cluster has been founded as a result of an FP7 framework programme. Currently we have different types of companies members in our cluster: forest owners, wood-workers, furniture producers.
PRO WOOD is the first innovative cluster in the wood processing and furniture sector in Romania. Its generation methodology has become a national model and has already been disseminated as best practice in several INTERREG, SEE projects. Innovation and internationalization represent the main development vectors. The creation of a value chain and the integration into an international industrial chain based on cross-cutting cluster cooperation and represent main objectives of Pro Wood.
The internationalization of the cluster is a main objective. On the other hand, the creation of a value chain, on regional level in order to have an efficient industry, with a good-working raw material acquisition system, use of wood waste, coming from the wood or after the wood processing and looks forward to strengthen this by cooperation with other clusters on national and international level.
The products of our cluster members are of a wide range, from raw materials, to furniture and wood houses.