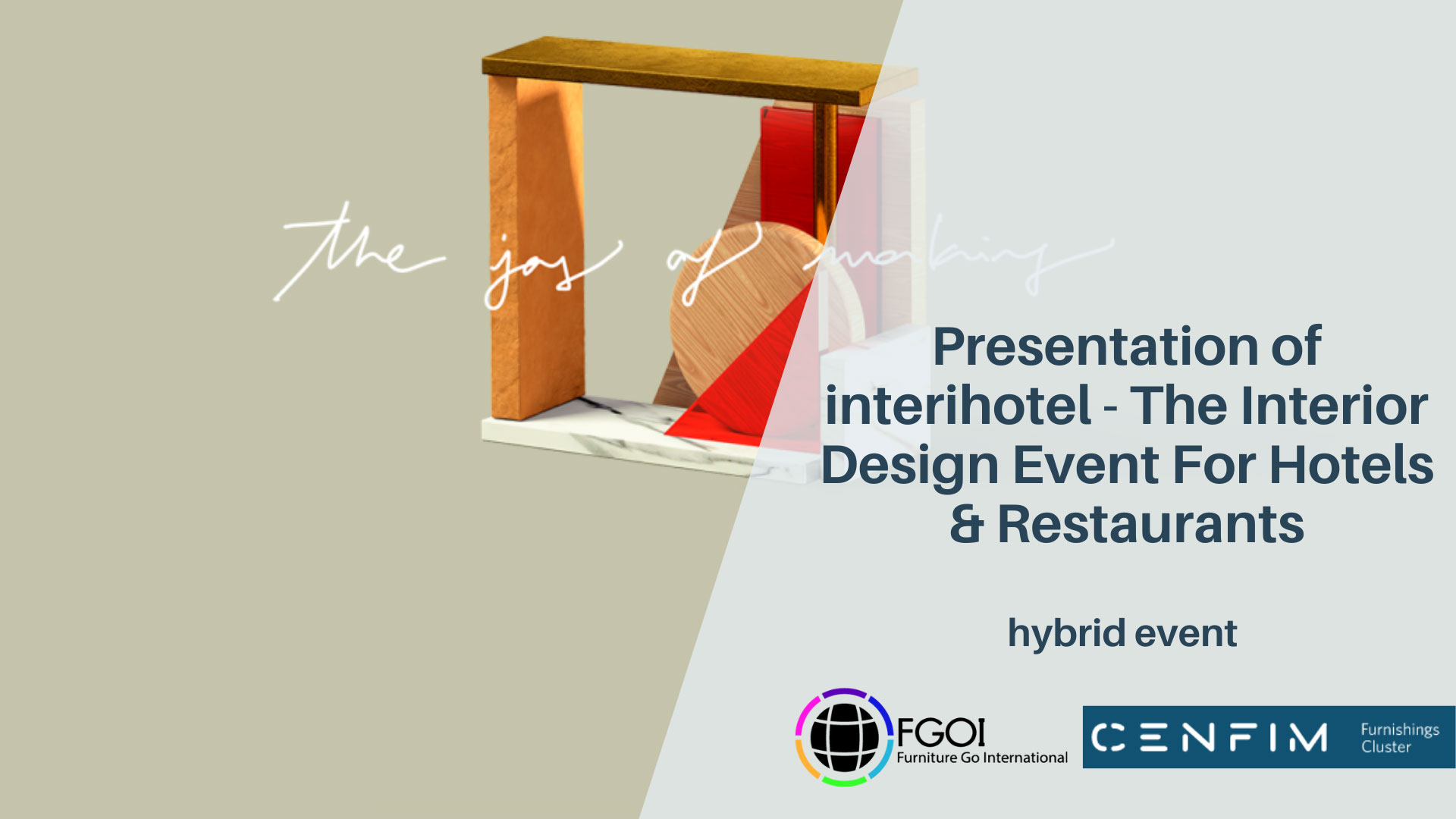 FGOI – Cluster visit in Madrid, organized by CENFIM – Furnishing cluster
Representatives of the FGOI consortium will attend on 6-7 October a cluster visit organised by CENFIM – Furnishing Cluster, in the context of sharing knowledge about the European furniture market and targeted third countries, support networking among European delegations and facilitate the formation of collaborative partnerships between participants.
As a side-hybrid event taking place during the cluster visit in Madrid, Spain, organised in the context of the Furniture Go International Project, the CENFIM is organising a digital event bringing together the members of the consortium, as well as companies presenting their internationalisation process in South Africa and USA. The event takes place in the context of interihotel – The Interior Design Event for Hotels and Restaurants – aimed at interior designers and architects, hotel and restaurant owners, real estate developers and investors, distributors and contract product brands.
Activities within the cluster visits organised by FGOI will also take place online on the project's official platform for networking, matchmaking and hybrid events.
The hybrid event is a nice opportunity for you to learn about the experience of other companies, and to engage in conversation with stakeholders participating at the international fair.
Register your company/organisation here: https://inevent.uk/en/SmartTransylvania/FurnitureGoInternational/form.php
Check out the full agenda down below. If you are interested in learning more about the visit, contact the organiser: Carlos Vilar carlos.vilar@cenfim.org