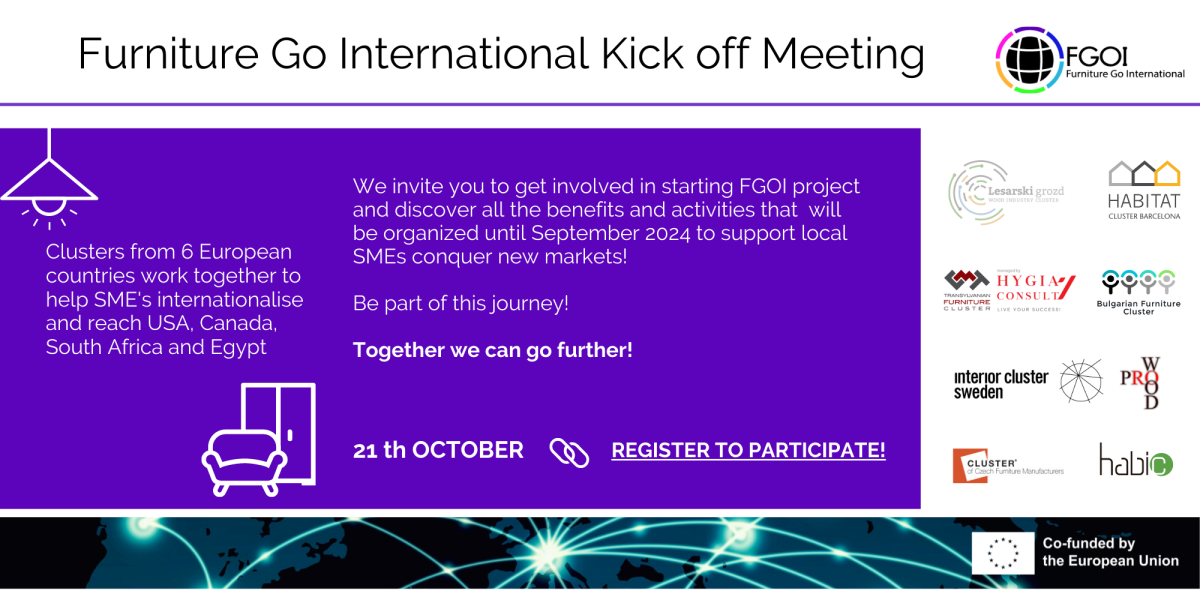 Furniture Go International – KICK OFF MEETING
Furniture and interior design clusters from 6 European countries work together for 3 years to support manufacturers reach new markets!
SME's from Romania, Spain, Slovenia, Czech Republic, Sweeden and Bulgaria will be encouraged to create business opportunities in USA, Canada, South Africa and Egypt.
We invite you to get involved in starting FGOI project and discover all the benefits and activities that  will be organized until September 2024 to support local SMEs conquer new markets!
Be part of this journey! Register in the online form.
Together we can go further!
Contact: info@fgoi.eu