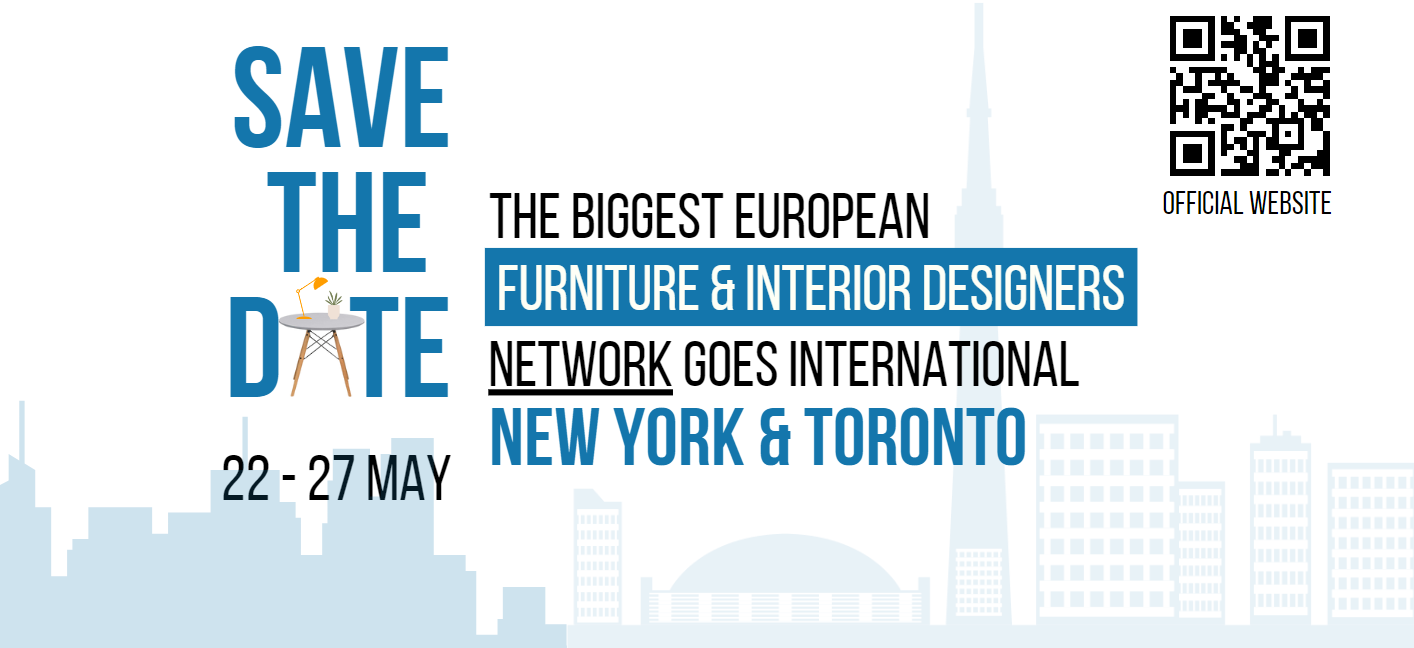 Join us in our internationalization journey! 6 European countries are present with furniture companies in one the most vibrant city in the world: New York
Furniture Go International is the biggest European furniture & interior decorator network – created with the purpose of supporting furniture companies in internationalization to foreign markets: USA, Canada, Egypt and South Africa. 2023 is the year we put into practice what we've learned until now!
We are delighted to announce to the international furniture ecosystem that on 23 May the FGOI delegation will organize a business matchmaking event in New York City, US. Additionally, a business matchmaking event will also take place in Toronto, Canada, on 26 May.
The international delegation is represented by companies from Slovenia, Sweden, Romania, Bulgaria, Czech Republic and Spain, as well as the partnered cluster of the project, with the objective of:
Building relationships among European and USA & Canada companies;
Identify synergies in business cooperation;
Get inspired by the market and explore the potential of doing business in the USA;
Thanks to the initial exploratory visits organized in 2022, as well as to the good relations among the project partners and stakeholders in North America, we invite you to exchange, collaborate, network and create new opportunities among European partners and USA partners.
The overall business mission will take place from 22 to 27 of May, with the expected participation of the following activities and participants: identifying business opportunities, ICFF participation, visits to on-site and knowledge exchange of expertise from professionals in the industry on the North American market.
We will also have the pleasure of presenting you our FGOI Ambassador, our main point of contact between continents.
Official website of the project: fgoi.eu
Contact your cluster representative for more information: fgoi.eu/fgoi-consortium