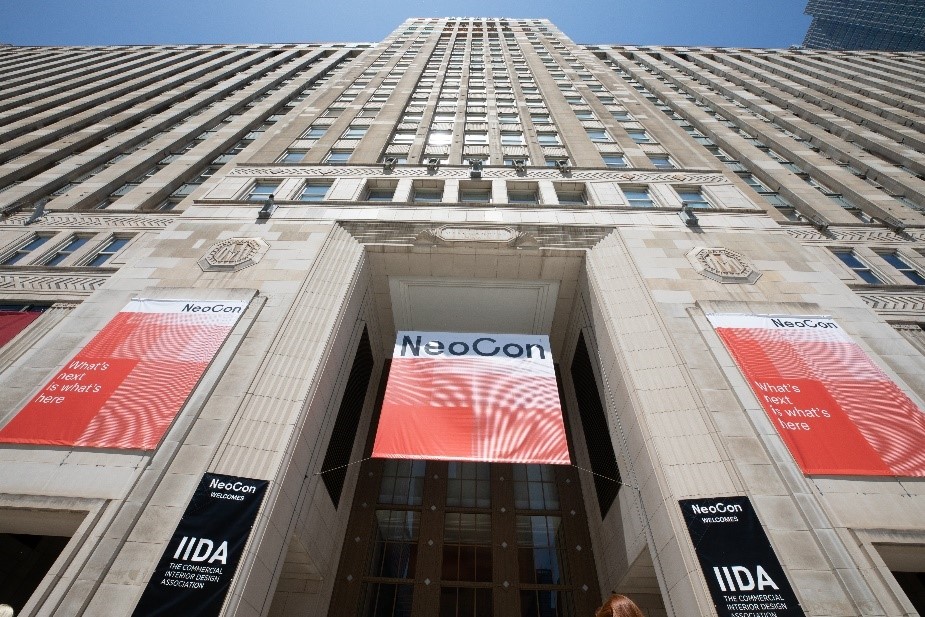 NeoCon – world's leading platform for the commercial design industry
NeoCon has served as the world's leading platform and most important event of the year for the commercial design industry since 1969.  A launch pad for innovation—NeoCon offers ideas and introductions that shape the built environment today and into the future. NeoCon is also considered North America's most important commercial design show and is taking place at The Mart, in Chicago, since 1969.
The industry's major manufacturers as well as hot emerging companies will showcase thousands of new products and services in categories including Furniture, Fabrics, Flooring, Interior Building Products, Interior Finishes and Technology.
At NeoCon in Chicago there are thousands of innovative products for the interiors of buildings from trade, health care and administration, but also by companies and households. At the fair, the design industry comes together and exchanges ideas and looks at new resources and products. Alongside the exhibition there is also a conference with Numerous seminars, panel discussions and lectures of eminent persons from the industry.
theMART (formerly The Merchandise Mart), the host of NeoCon, is one of the world's leading commercial buildings, wholesale design centers and the preeminent international business location in Chicago. Encompassing 4.2 million gross square feet, theMART spans two city blocks, rises 25 stories, and is visited by an average of 30,000 people each business day and nearly 10 million people annually.
Registration for NeoCon 2022 opens in February.
Contact: neoconshows@themart.com