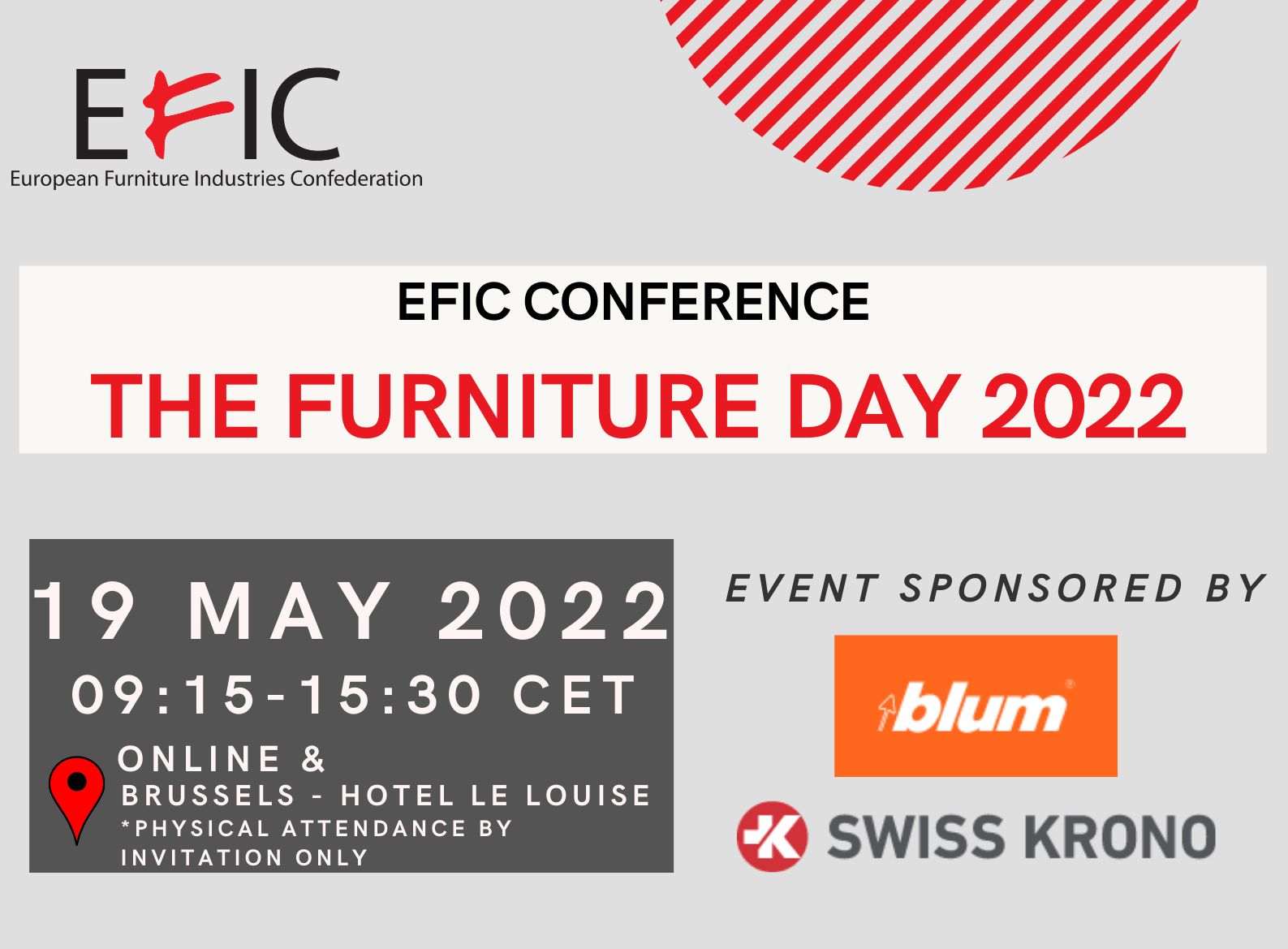 EFIC CONFERENCE – THE FURNITURE DAY 2022
EFIC – European Furniture Industries Confederation is hosting a hybrid event to create a cross value chain discussion with policymakers, furniture industry and supply chain representatives on:
– the furniture industry and its future competitiveness,
– the impact of the coronavirus pandemic on the industry and its value chain,
– the twin transition – sustainability and digitalisation.
The conference will have a keynote speech by Prof. Dr. Sascha Peters, Haute Innovation on the theme Current and future megatrends in the furniture industry: A focus on the coronavirus pandemic, sustainability and digitalisation, followed by 3 panel discussions.
Panel discussions:
Pandemic and post pandemic supply chain development and material sourcing and link to circularity and climate ambitions
European furniture industry reactions to the Commission proposals, national associations initiatives in support of companies & best practices
What does the European furniture industry need from policymakers to stay competitive at global level?
Draft programme available for download
EFIC conference 'The Furniture Day 2022' is in 19 May and registrations are already opened. By registering you will receive the connection details for the streamed event, even if some participants will be invited personally to attend the event in a physical format in Brussels.​
Should you have any questions, do not hesitate to contact us at info@efic.eu